Web Design Studio is a professional web design company run by young technology-loving entrepreneurs. Web Design Studio designs and develops websites that can be viewed in any platform or devices like Desktop computers, Laptops, Netbooks, Blackberry, iOS (iPhone, iPad), Android tablets and Smartphones. We are experts in responsive website design front-end coding, Twitter Bootstrap, Skeleton, HTML5Boilerplate, 960grid Foundation frameworkss and WordPress, Drupal, Joomla.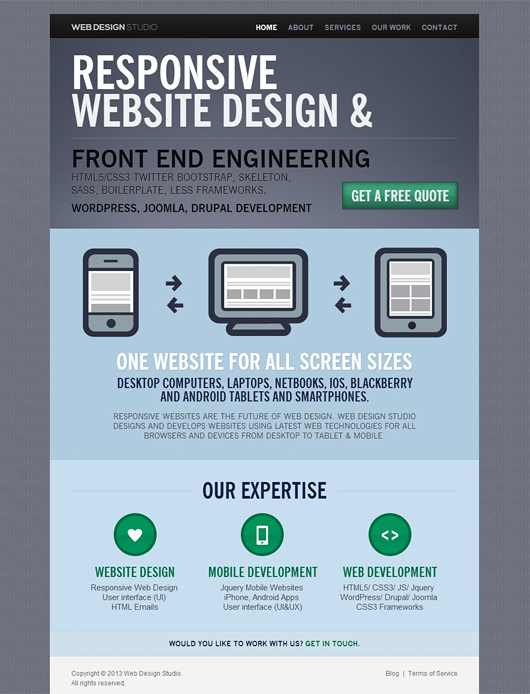 Web Design Studio

,
Sponsor Ads:
If you want to save more time in web design, then get 20 really useful cheatsheets for free.
XHTMLTEAM is professional PSD to HTML service established in 2006. Our Services includes PSD to XHTML, PSD to HTML5, PSD to Responsive, PSD to Bootstrap3, PSD to Foundation5 conversions. View work samples of PSD to HTML5 Responsive. Lowest price, Fast delivery guaranteed. Read our testimonials.